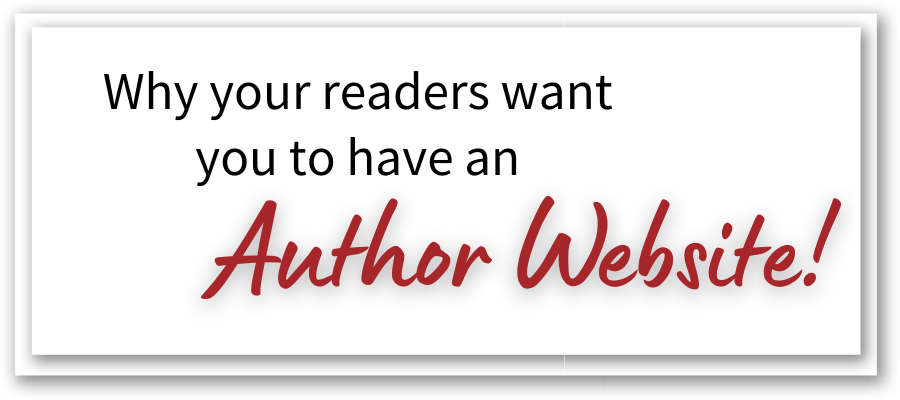 If you don't think your readers are looking for you online, then you're delusional! They are!
Your readers are following you, watching you and checking up on you to see what you're going to do next. And if you have an upcoming book, they're watching even more!!
Why Romance Authors need an Author Website?
Readers want to know more about your book.
Readers are coming to your site looking for any information they can find about your book. Things like the latest book news or if your book is on sale.
They want to know exactly when your next book is coming out, even to the day. They want to be part of the group of readers that know first!! They want to be the first one in line to buy your book!
Readers want to join your community.
Readers want to be included in your loyal fan base, in the community that gets the most current news and information. Your site is the place to provide the links that go to those groups.
Things like your Facebook group, or a virtual meet-up. Adding the links to these groups is an awesome thing to add to your website. This makes it interactive and Google likes that.
Readers want to get to know you!
Your readers want to get to know you, the real person, not the persona that's thrown out in marketing. What better way to do this than in blog posts that're all about you!
Your blog is whatever you want it to be. If you're involved in some side project that just happens to be a passion of yours, then what better way to share that than on your blog.
Readers want to connect with you!
Your readers want to connect with you on social media and become your follower. Having your social media links to what your social media handles front and center on your website is a must.
I can't tell you how frustrating it is to go to Twitter or Instagram wanting to follow you and then not being able to find you. I found that your social media handles were all different so I didn't know who was who and who you were.
Providing those links is a great way to show your readers where else you live online.
Readers want to buy more from you.
Some readers want more, more of you, more of your book. Consider setting up an online store where your readers can purchase tangible products that show off your book covers and characters.
While this can be daunting, it can also be very lucrative. Go here to see some content templates that can be made into swag products. (this link coming soon!!)
Readers want to know that you're legit and not going anywhere.
Your readers want to know that you're not going anywhere, that you're committed to writing the stories that they've come to love.
Your website is like a professional resume! It can showcase all the books that you've already written but it can also let your readers know that your legit and here to stay.
Readers want to hear from you.
Your readers come to your website because they want to hear from you. They're wanting and willing to sign up to your email list because they've enjoyed your books so much that they'll read anything you have to say.
By giving your readers a fun freebie that'll excite them, they'll happily sign up to your email list. Making sure that sign up form is up and working a great idea.
Looking to know what to do next: