Wondering how to write a Romance Book
and create a website to showcase your books?
Your romance novel starts by using the right romance writing prompts.
Your best-selling romance book starts by creating engaging, thought-provoking and unique story elements.
Your website content starts with the book details from your books.
Your author business starts with an original website that showcases your books with new, compelling and refreshing content.
The Romance Story Bible
In the One Book Bible, you'll find writing prompts, tips and ideas to help you create the story elements needed to write your romance story.
The Romance Book Series Bible
In the Book Series Bible, you'll find writing prompts, templates, ideas and plans to help you craft your romance book series.
The Website Content Bible
In the Website Bible, you'll find content templates to help you create website content that's new, modern and different.
---
More To Know:
There're many things that you'll need to KNOW as you write your book. There're things you'll have to DO as you write your book.
---
FREE download!
The Romance Story Ideas Bible is the perfect place to keep track of all your random story ideas that you'd love to write.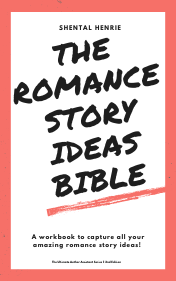 ---
Who is Shental?
She's a voracious romance reader turned virtual assistant and book coach to the best type of author, romance authors. She'll help you help yourself by giving you support and encouragement as you create and plan out the details of your romance story and use those details to create the content for your website.
Looking for help creating your story or your content, or maybe you'd like help getting motivated to stay on track with your story, then check out the Ultimate Author Assistant Series.