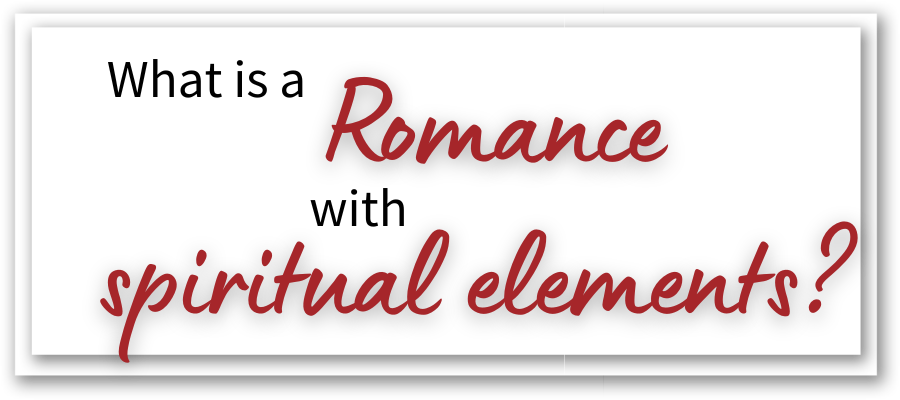 A romance that has spiritual elements included in the story is first a romance, but second, is a story where the character's spiritual beliefs play a huge role in the storyline and to the growth of the characters. If you take the character's spiritual journey out of the story, you'd change the story. Then it'll no longer be a romance with spiritual elements. It would just be a really good romance.
On Amazon, you'll find that there are three categories that fall into this sub-genre. They are religious romance, clean and wholesome romance and Christian romance. Other categories that fit right along with these are inspirational romance, Biblical romance, and metaphysical and visionary romance categories, just to name a few. You can also find LDS romance here.
This is where family sagas or stories of friendship or small town and rural stories or stories about relationships can be put. And yes, they can be clean and wholesome. The biggest clue to these types of stories, if they're to be classified as a Christian or religious romance, then they'll have a journey of faith for one or both of the main characters.
I've found that there's a level of intensity that's different between an inspirational romance and a Christian romance. I find that the language used in an inspirational romance is less than what's in a Christian romance. This is where there's more references to God and His hand in our lives in a Christian romance. In an inspirational one, it's usually more of a trial of faith.
To write a Christian romance or a religious romance, you'll need to dive deep into the spiritual belief systems of many religions and cultures. To write an inspirational romance, you'd need to be familiar with and maybe even experienced a journey of faith to be able to write about it.
Please remember that this type of romance is known for not having any graphic details in any of the love scenes.
---
Additional information:
Contact me if you'd like add'l info into a different religious angle for you. Follow the link below to purchase one of the research packages.
Here's a list of keywords that are related to religion that you can help you find not only information for yourself but also books in this category.
Books to check out!
The biggest help that you'll find to help you write this type of romance, is to have lived it. I've read many wonderful inspirational and Christian romances, even LDS romances that describe the trials that we go through trying to find God and to make Him a part of our lives.
Check out these romances to help you envision yours:
Clean and wholesome romances
LDS romances