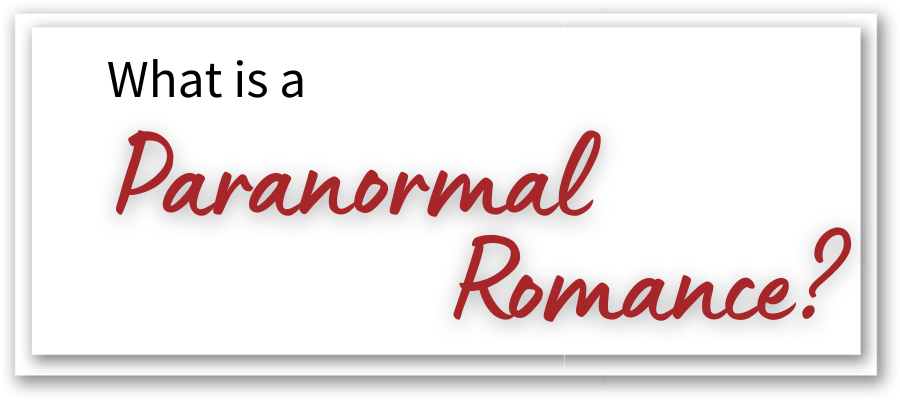 A paranormal romance is first and foremost a romance between the two main characters and their story is wrapped up in a paranormal or a supernatural world. Paranormal romances can be easy and fun in a light hearted story. Or they can have a dark tone and be complex and even challenging to read.
There are several sub-genres within the paranormal category. Any story about angels and ghosts, demons and devils, werewolves and shifters, witches and wizards and even psychics and vampires can be considered paranormal. They can also be considered fantasy romance.
The most common type of paranormal romance is a vampire story. This type of story is so common that you'll find it has its own category on Amazon. And the best part is that, as an author, you can make your vampires be the good guys or the bad guys, your choice!!
There are two different ways to write a paranormal romance story. The first is when your entire world is paranormal or supernatural with all of your characters being a part of the world you've created. The second is when only some of your characters have skills and/or abilities that enables them to do many different things. This is usually when the characters have skills or abilities that are considered beyond the scope of normal scientific understanding.
In the first, your romance will most likely be classified as a paranormal romance. And your story can be in any time in history and be any type of story all wrapped up in your paranormal world.
In the second, your romance could be classified in any other sub-genre and have paranormal elements in it. Characters that are able to predict the future or talk to the dead or maybe they have premonitions that tell the future always make for an interesting story.
To write a paranormal romance, decide which type you're going to write: an entire world of wonderful paranormal characters, or characters with skills and abilities. Then decide on the type of story and what kind of experience your readers will have.
Because paranormal is so closely related to fantasy, let's define:
What is a fantasy romance?
A fantasy romance starts with a romance between the two main characters. The fantasy part is where their world is a creation out of the author's imagination. I like to call it a fantastical world. This world is where us readers can relate to some elements of the story but not all. The other elements of the story are so fantastic that it's fun to experience in the moment.
When I've read each, I found that paranormal could be set in any time frame, where a fantasy was a world all its own and could be in the present time but also in a future time. This is where you, as an author, can have so much fun writing and creating.
---
Information packages, done for you:
To help you write a paranormal or a fantasy romance check out these information packages. Understanding the facts and the fiction behind many different and interesting legends in history can help you to be consistent and accurate in your story. Knowing what the real is can help you to make sure that your characters are realistic and believable!
Each of these are completely FREE, meaning that you don't need to give up your email to get this research.
Click each below to get a free pdf with a list of sites that you can start digging deep into your story.
Understanding Psychic skills and abilities
Understanding werewolves and shifters
Understanding vampires
Understanding witches and wizards