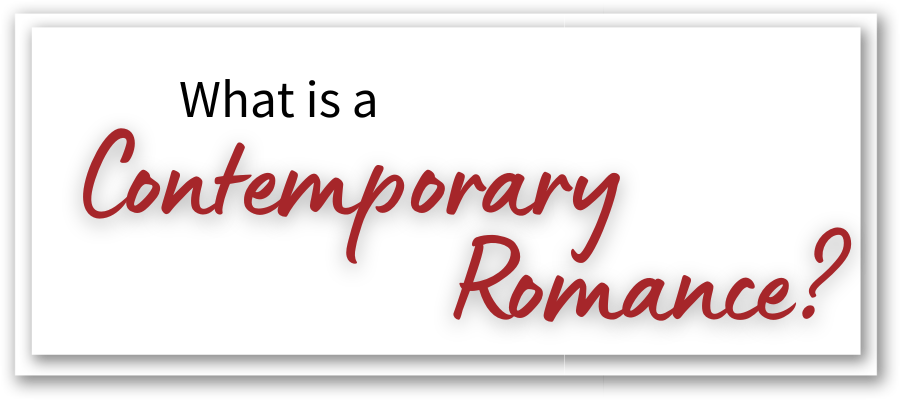 A contemporary romance is first a romance between the two main characters of the story. This story is in a modern time frame because contemporary means "existing, occurring, or living at the same time, or belonging to the same time" (source). So when we read a contemporary romance we can know that it's written in a modern time that we can relate to because the characters deals with the same issues, problems and crap that we do.
Goodreads says that a "contemporary romance is broadly described as the time period for romance set after WWI, and is sometimes referred to as 'modern romance'." And because it's 2021, that's still a huge timeframe for contemporary romances to be set in.
You can definitely find books that were written in the 80s and 90s that are considered "modern" but they don't have cell phones or computers as part of the daily lives of the characters. And yet, they're considered contemporary.
To write a contemporary romance, you can easily take events and situations from your own life, or from someone you know, to create your story.
And because contemporary romance is the largest genre in the Romance Industry, there's a tremendous spectrum of ideas and topics that you can choose from.
Once you've decided to write a contemporary then you need to decide what type of story you'll write. This "type", is the kind of romance you want to write. This could be a western, a gothic story, a paranormal story, it could be anything.
Finally, you need to decide upon the experience that your reader will have when they read your story. This can be anything from a comedy and humorous, to a story that's light and fluffy, to a story dark and serious. There're so many choices and ways that you can choose from.
To help you know what type of story you should write, fill out this fun questionnaire! It's totally FREE!! Coming soon!
---
To help you get started on that contemporary romance, here're some information packages that might be of interest to you: